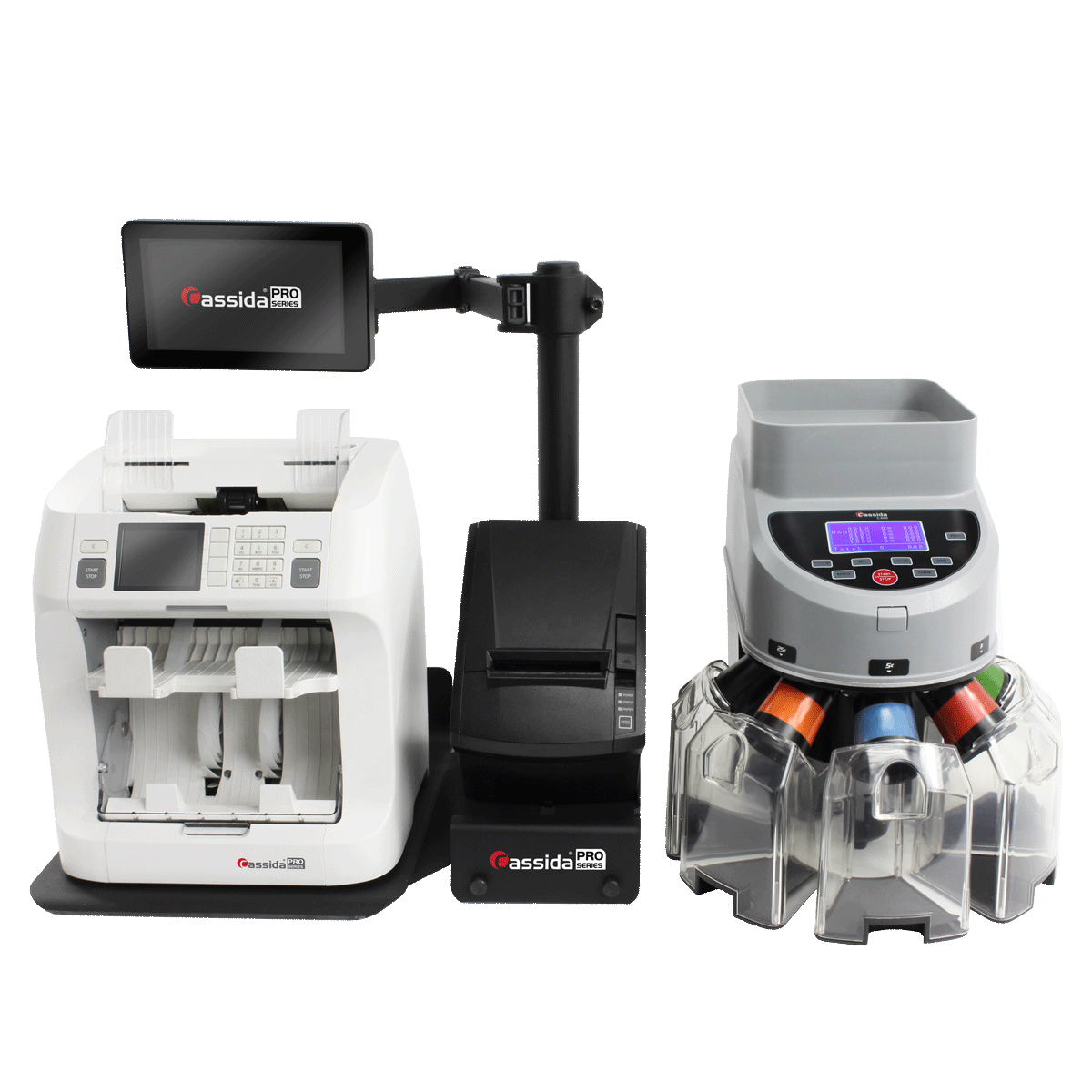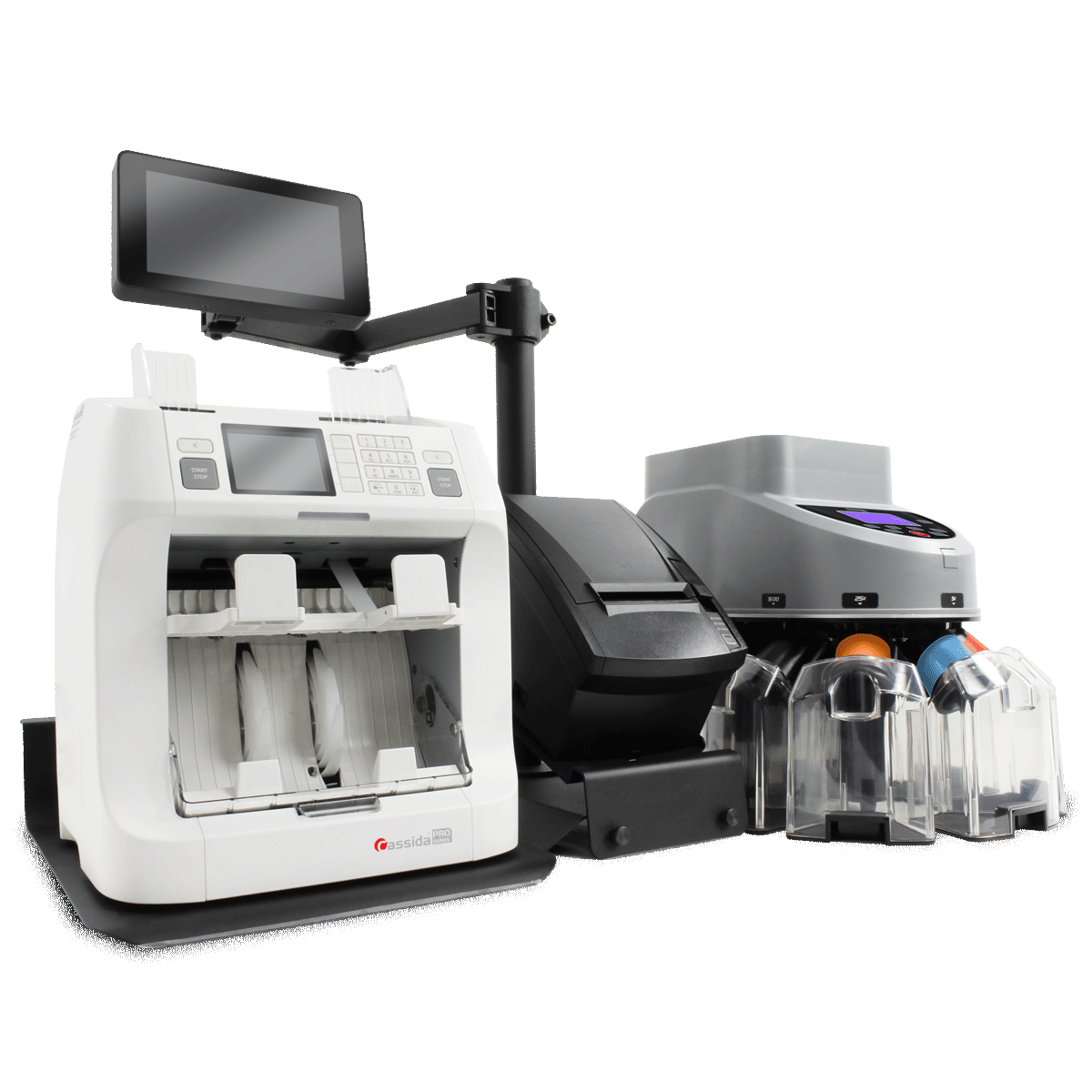 RevolAIR A1
80% of Back Office Recycler Features at 7% of the cost.
Currently Used in Major Department Stores
Only Pay for Features You Need
Integrates with Major Accounting Software
The first of Cassida PRO's RevolAIR Series, the RevolAIR A1 is the industry's first middle automation cash room solution. It optimizes cash flow, saves time employees spend on cash handling and provides full cash transparency.
The low cost makes cash room automation accessible to businesses of all sizes with features that can be customized to fit their needs. It's an ideal solution for multi-lane retail establishments.